The Home Depot has been in operation for more than 40 years, with over 2,200 shops in three countries. The Home Depot not only sells a variety of home renovation materials, but they also offer their skills and knowledge through a variety of home services.
Customers who need repairs, installations, or remodeling can work one-on-one with an approved service provider at The Home Depot. So, what about decks?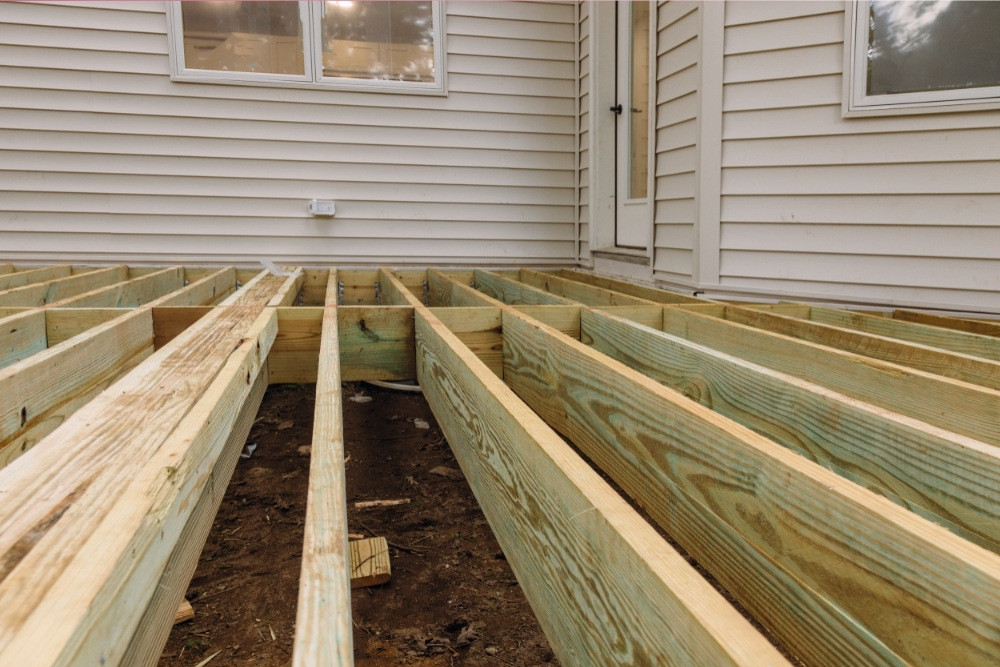 Will Home Depot install my deck?
The Home Depot is well-known for its full-service, warehouse-style stores that sell everything from building materials to home tools and appliances.
Once you've decided on your products or supplies, you can use The Home Depot Home Services to discover a licensed and insured specialist to assist you with the rest of the process. Repairs, installs, remodels, and other activities can be completed by these pros.
So, yes – the Home Depot will help you with your deck installation. However, it's important to keep in mind that it won't be the actual Home Depot staff themselves carrying out the work. Instead, they'll hire subcontractors who work independently as well as alongside big stores to get the work done.
Whether you're repairing, remodeling, or looking for professional assistance, the company employs skilled contractors, repairmen, and service providers that are experienced, qualified, and willing to help with a variety of home projects.
Do I have to go in-store to use this service?
No. Fortunately, The Home Depot makes booking an installation easy and quick and can be done completely online from the comfort of your home, if you'd rather avoid the hustle and bustle of a large store.
If you've decided that you want someone else to install your deck for you, head over to The Home Depot website and check out their Installation & Services tab. Here, you'll see the huge selection of installation and repair services they offer. Click on the Deck Building tab.
Once you're on their Deck Building page, you'll notice that you're redirected to a website called Pro Referral. We can assume that this is the service that The Home Depot uses to find their subcontractors.
According to their website, Pro Referral will introduce you to available local independent professionals and they'll evaluate your options by comparing quotes, asking questions, and confirming availability. Then, it's down to you to choose the contractor who's best for you and work directly with them to finish your project, in this case, building your deck.
They also claim that they operate completely independently and each business owner is thoroughly screened before being matched with customer requests. They say that they only accept work from professionals who can meet their high standards and expectations, to ensure you the very best service.
Do I really need to hire a professional to build my deck?
Deck-building involves meticulous design in order to maintain structural integrity and safety. Furthermore, many counties require a permit for deck construction.
An experienced professional can guarantee that your deck's foundation is stable, that its structure is sound, and that the steps and deck railings are safe. When you engage a professional, you can be confident that they will have the skills and equipment necessary to construct a deck that is beautiful, useful, and safe.
Before you begin, check with your local building authority to determine whether you will need a permit to build, repair, or replace your deck. When you're ready to proceed, your specialist from Pro Referral should be able to assist you in obtaining any necessary permits.
What installation services does The Home Depot offer?
Renovating any area of your home may be stressful and time-consuming. The Home Depot provides the solution for your repair, remodeling, or expert assistance needs. The company works alongside qualified contractors, repairmen, and service providers who are experienced, competent, and willing to help with a variety of home improvement tasks.
Here's a rundown of the installation services available at The Home Depot:
Bath—Home Depot professionals offer everything from minor bathroom updates to full bathroom remodels, such as replacing indoor plumbing or installing a shower.
Kitchen—When it comes to planning, renovating, or remodeling your kitchen, The Home Depot designers can walk you through your preferred styles and help you select the best goods and materials for your budget.
Decor—Their professionals can help you choose and install shutters and shades, as well as design the ideal storage system.
Doors and windows—Everything from garage doors and shower doors to French doors and windows can be installed or replaced by a professional.
Exterior home—The Home Depot can supply a team to install solar panels, build a fence, and more.
Flooring—Whether you're putting down carpet, hardwood, vinyl, or tile, The Home Depot can come to measure your space, provide an estimate, and install it for you.
Heating and cooling—HVAC systems are expensive, and if they are not properly installed, you may end up spending considerably more. The HVAC technicians at Home Depot can repair or install the system for you. With any heating and cooling installation from The Home Depot, you'll receive a free in-home evaluation and a one-year warranty.
Water heaters—When you choose The Home Depot's water heater installation service, you get a one-year part and labor warranty. In most cases, they can also provide same-day repairs.
Home organization— The Home Depot provides bespoke storage solutions for every room in the house, including closets, garages, pantries, entryways/mudrooms, laundry rooms, home offices, playrooms, and more.
Is The Home Depot's installation services any good?
What we like best about The Home Depot Home Services is that you can do it yourself with the assistance of a professional. Home Depot has always prioritized high-quality customer service, and these offerings are no exception.
The Home Depot has an A rating from the Better Business Bureau and has been an accredited business since 1989, with over 500 client ratings. We recommend checking out customer reviews yourself before making a decision.